My buddy and I decided to make the easy ride to the summit of Pelican Butte. The majority of the trails are flat graded roads but it is an impressive 3800' verticle climb to the summit.
Ready to go!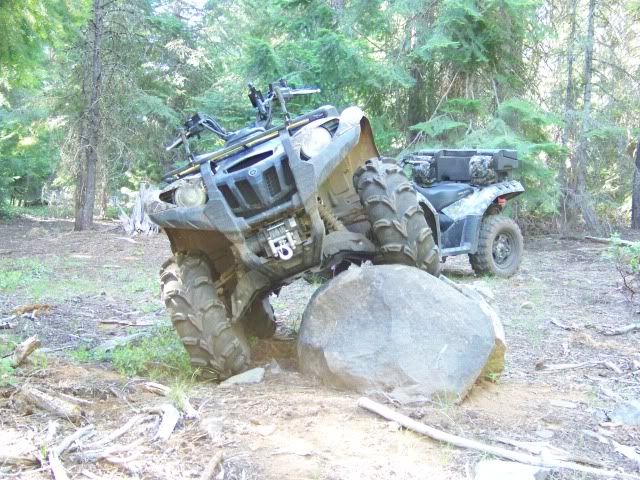 Several creek crossings on the way.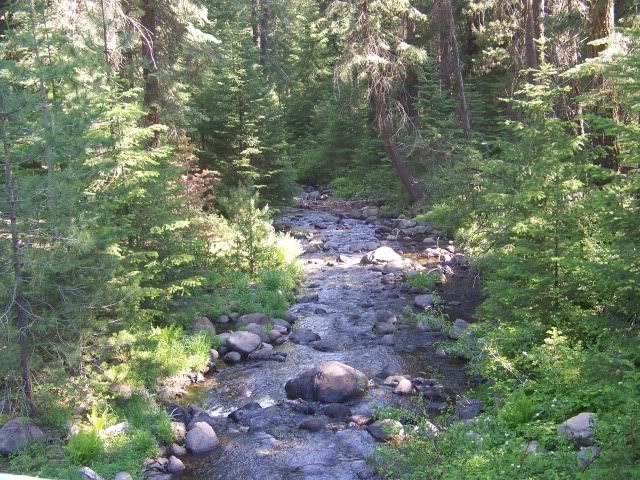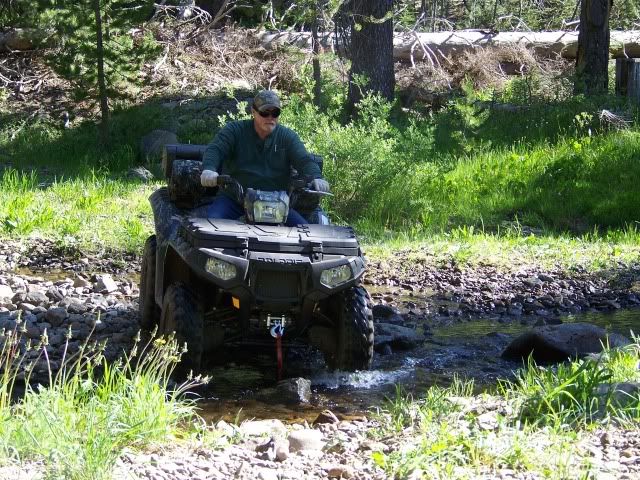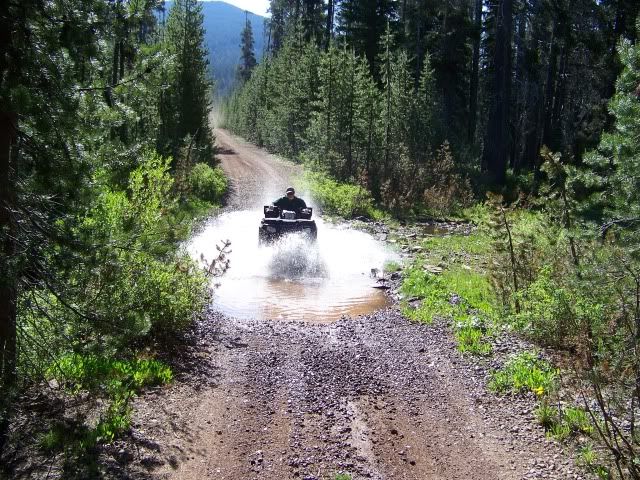 Still a little snow on the way up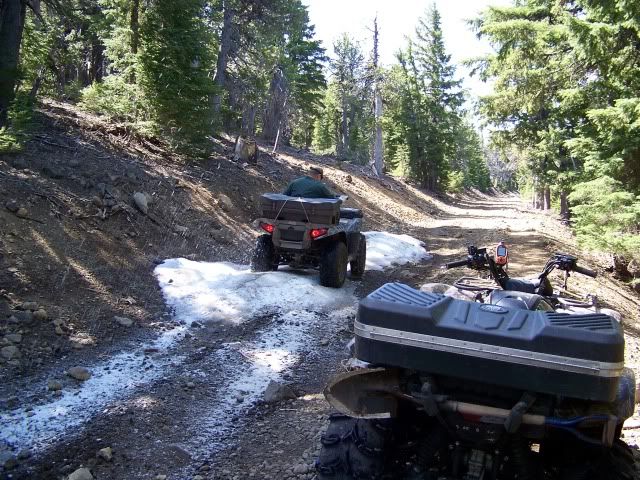 The cinder in the soil causes the snow to look blood red this time of year.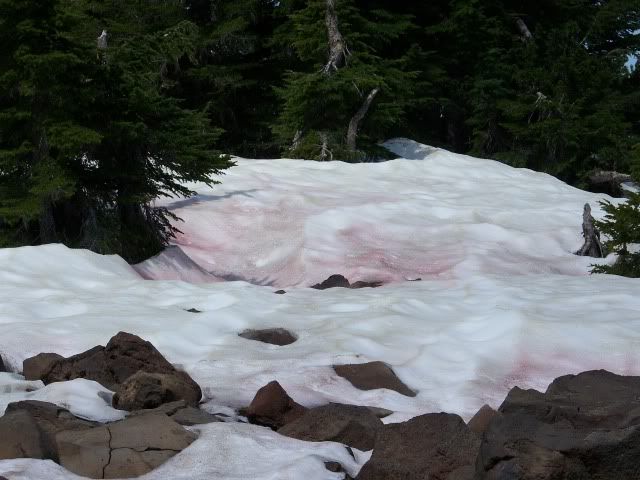 Great views from the +8000' summit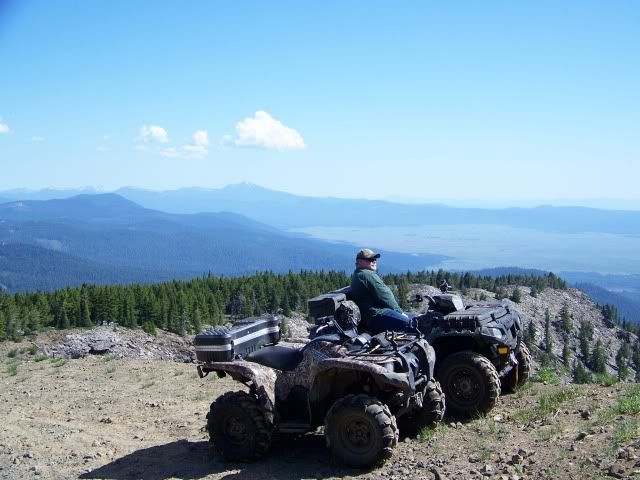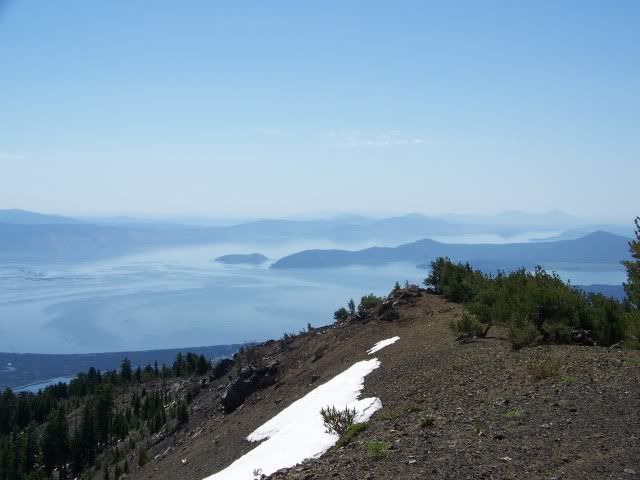 On the way down we took a trail that has a little mud where we found two guys on sport quads having a tough time. My tire fell into a very deep rut and caused me to slowly roll over and crawl around in the mud.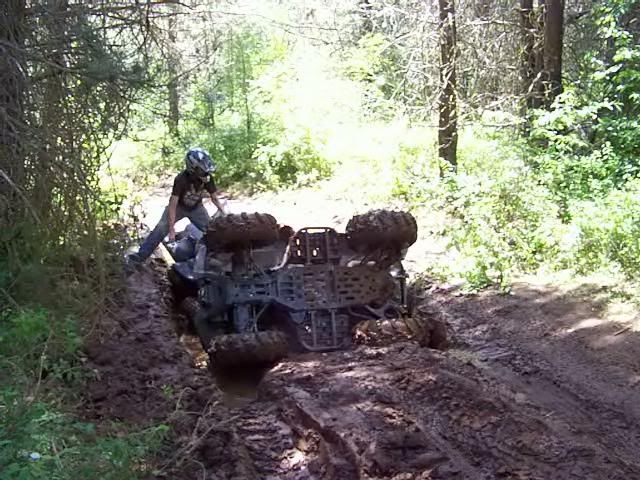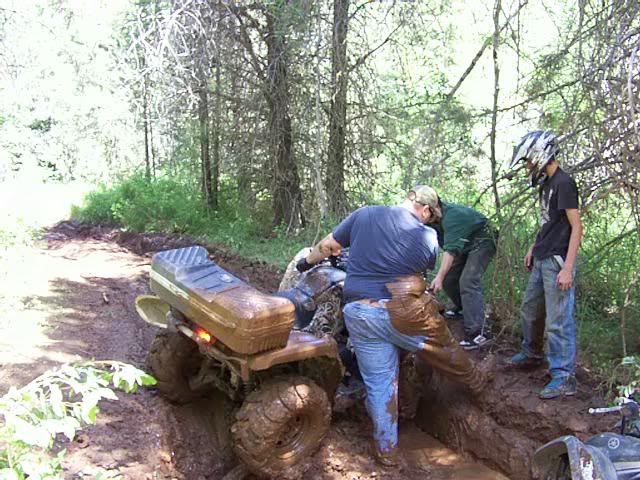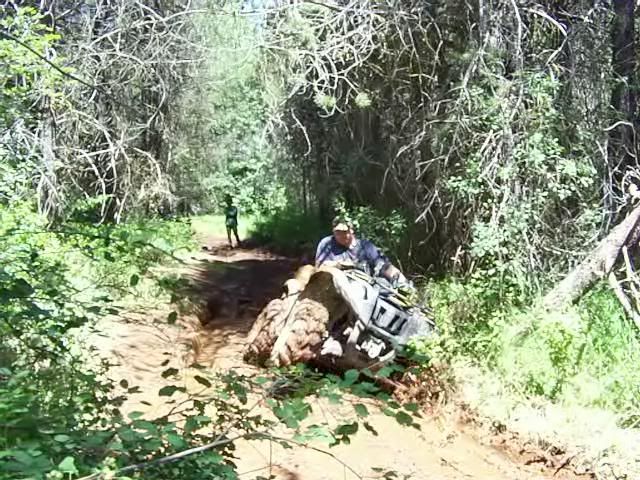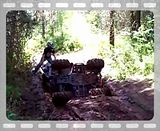 Good times