well it was just blm and i (mini mike is still on vacation
) started outsat morning and the weather wasnt very good,lots of dark clouds and some cold temps! as you can see we packed lite for this one night trip!
started off at 3800ft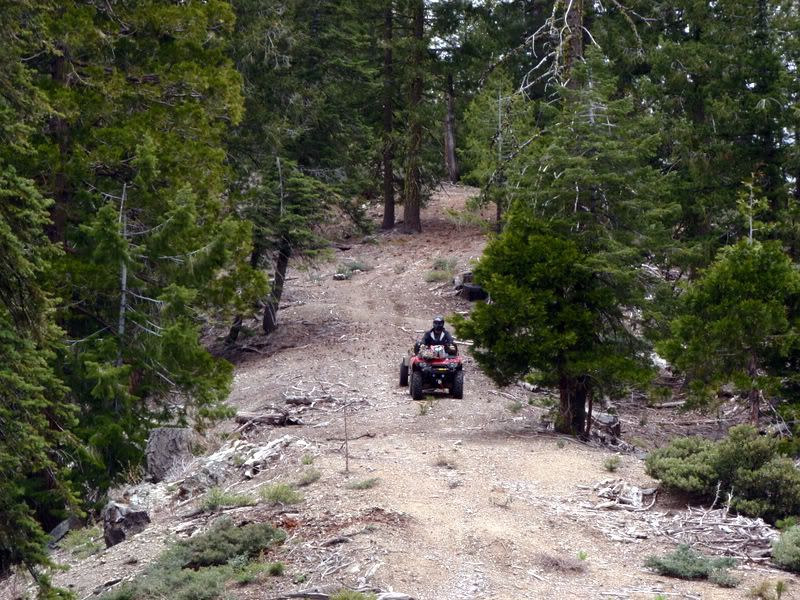 found some snow and it was the real soft stuff.this spot has a great sring thats well kept.drank some water and we were off.
blm just loves the snow
getting up to 6200ft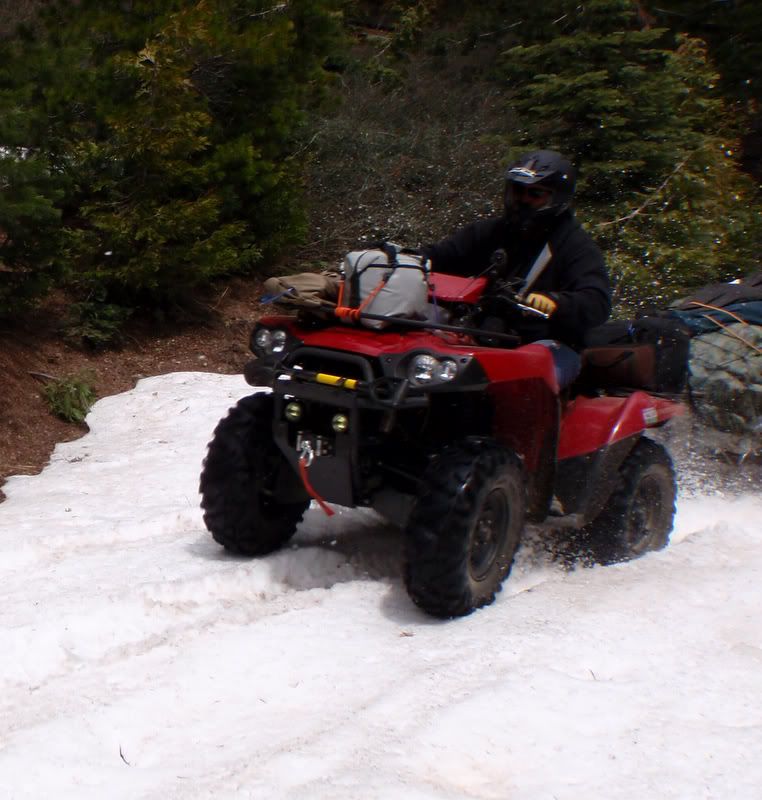 heading west we drop down to 4500 and stay there along time. a nice old cabin we rode bye.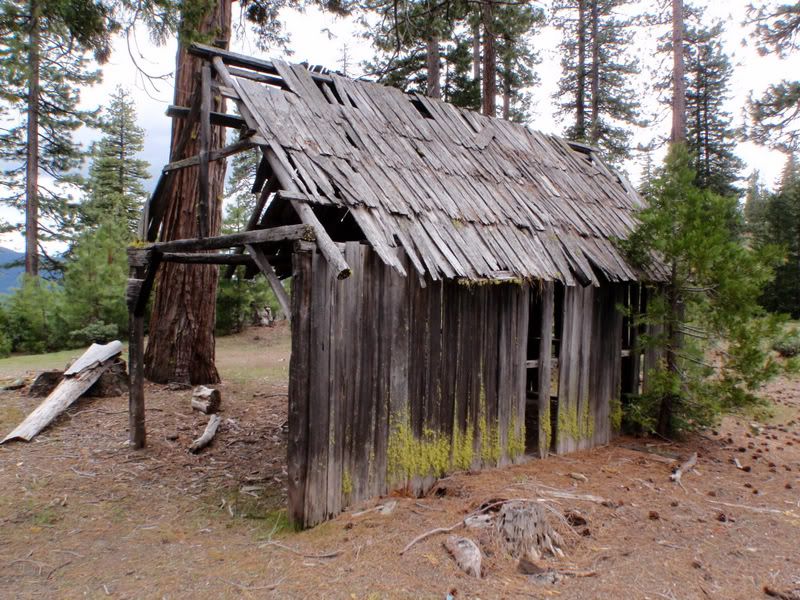 all the creeks were running good!