Hopefully others have pictures too - this is familiar scenery for me so I didn't take a lot of pictures. It was a fun (but dusty) day of 84 miles.
Sunrise at home was a nice one!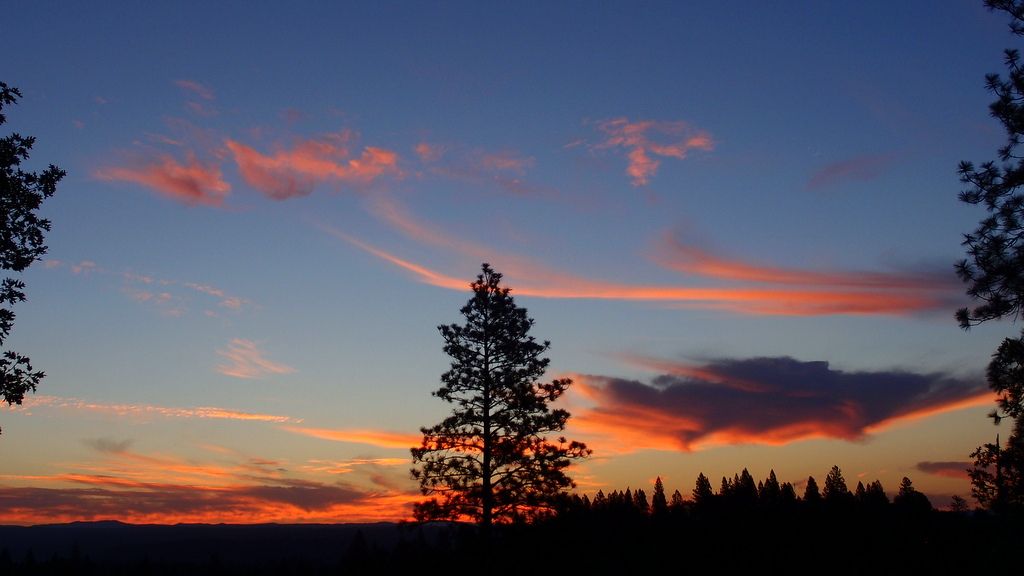 Off to ride. First, the eastern bulk of English Mountain: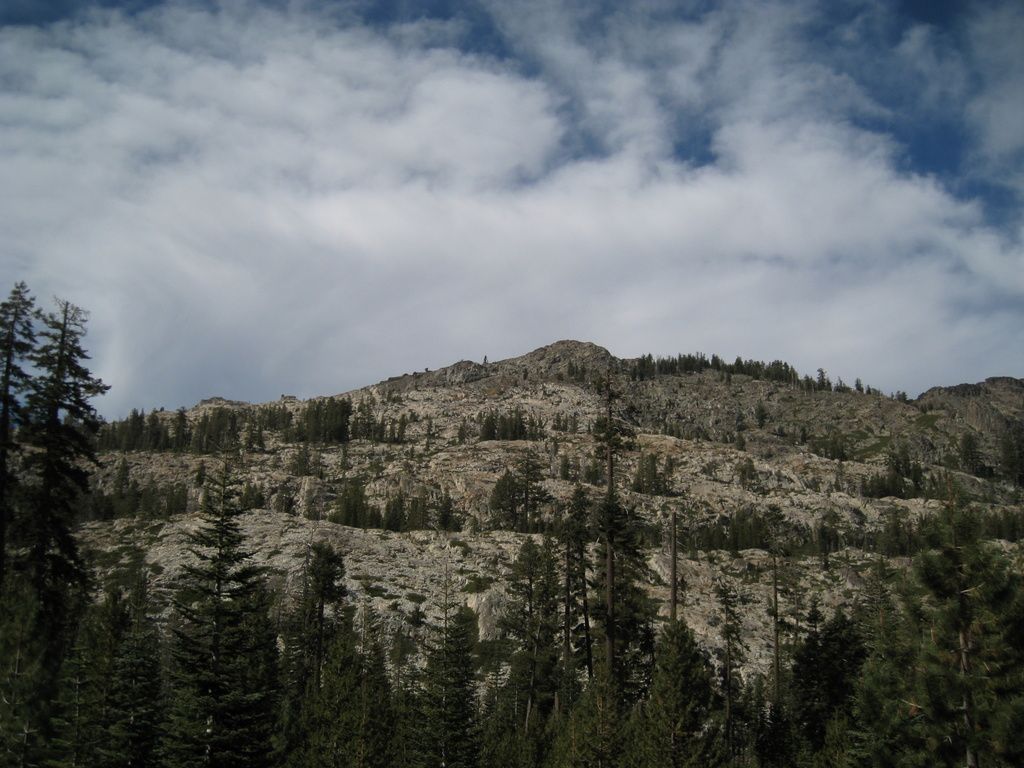 A shadowed Bowman Lake.
Did anyone notice the cool canyon view above Graniteville? Poorman Creek passes by in a shady canyon.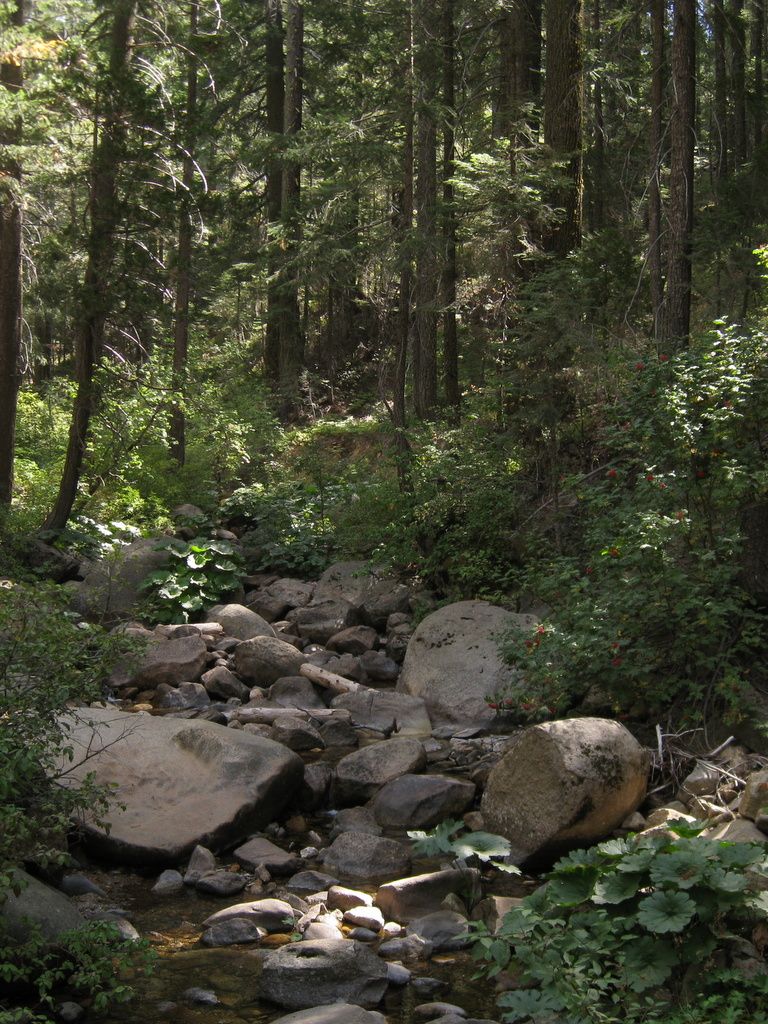 Rollin' down at Relief Hill Road.
Someone had a milestone! (not me, it's a Kawi!)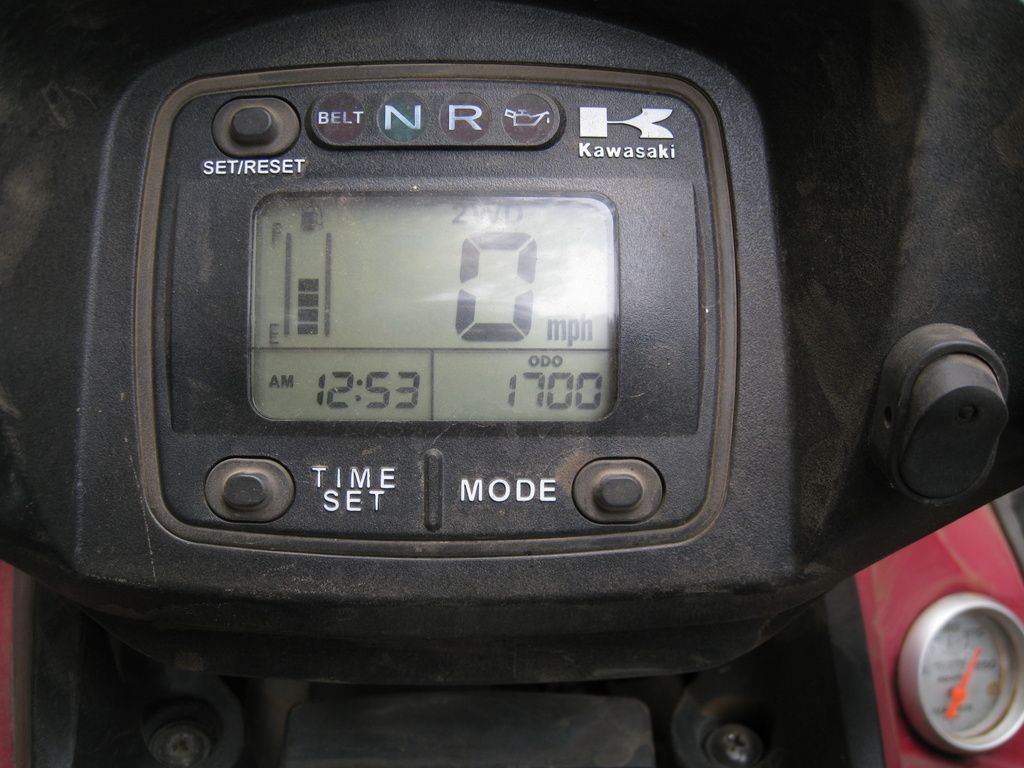 Ah, the famous 1-mile shortcut. I have since discovered that as the hawk flies, it's 2.5 miles from that sign to Graniteville Road. 1 mile is impossible from there.
While we were out finding the 1-mile shortcut, EigerMike spotted a smoke column which ended up being over in Alta Sierra off Dog Bar Road.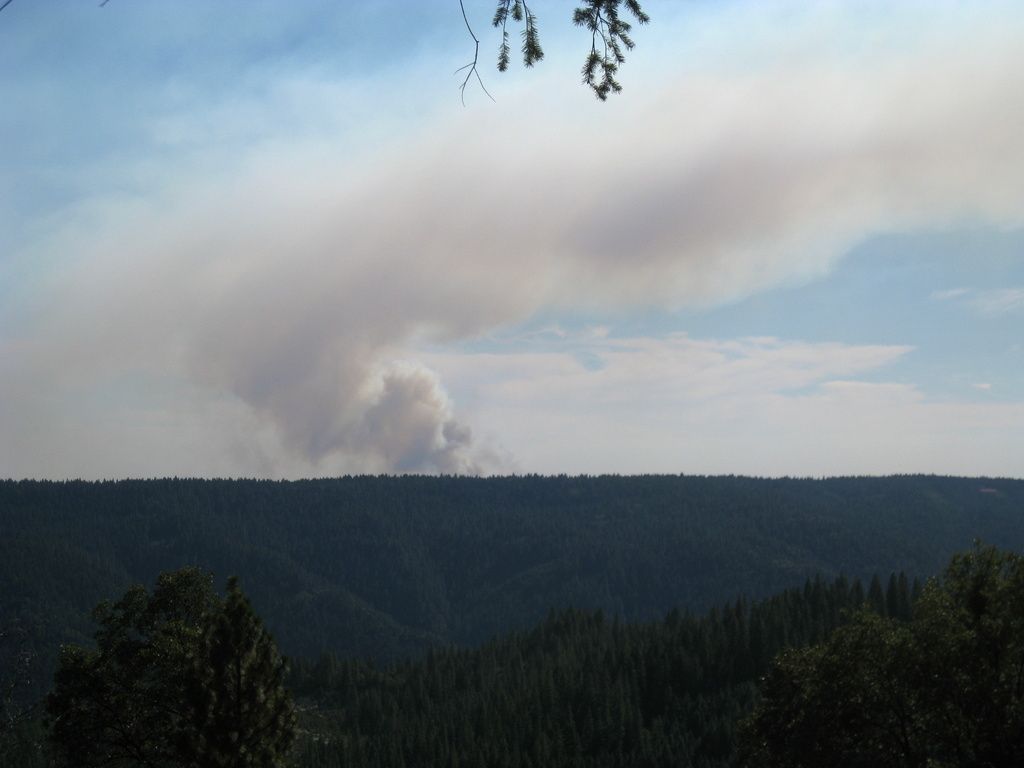 Still searching for that shortcut, so a consultation was made at one of the previously passed intersections.
And off we go....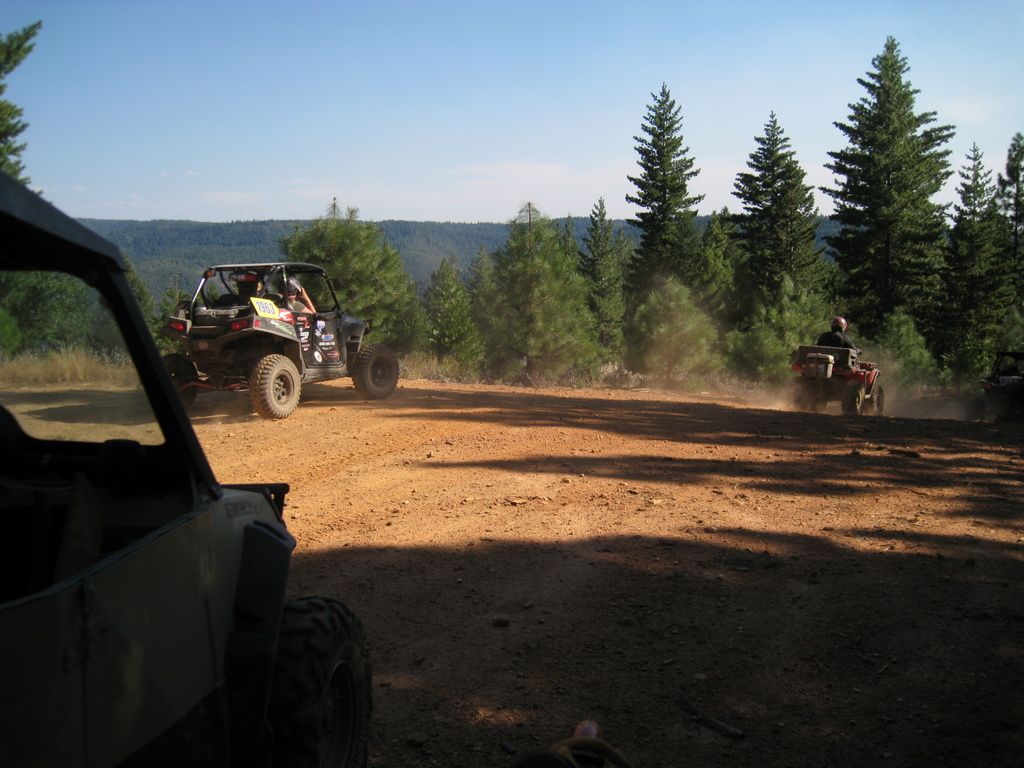 The view looking east up the South Yuba Canyon.
We eventually reached Graniteville Road, with only a short bit of already-run mileage.
The track says that from the intersection of Graniteville Road to McKilligan Grade Road as we came in says 4.6 miles. The mileage from the same intersection, back to Graniteville on our 1-mile shortcut - with excursions - was 6.3 miles. Yay for shortcuts!!
Faucherie Lake near sunset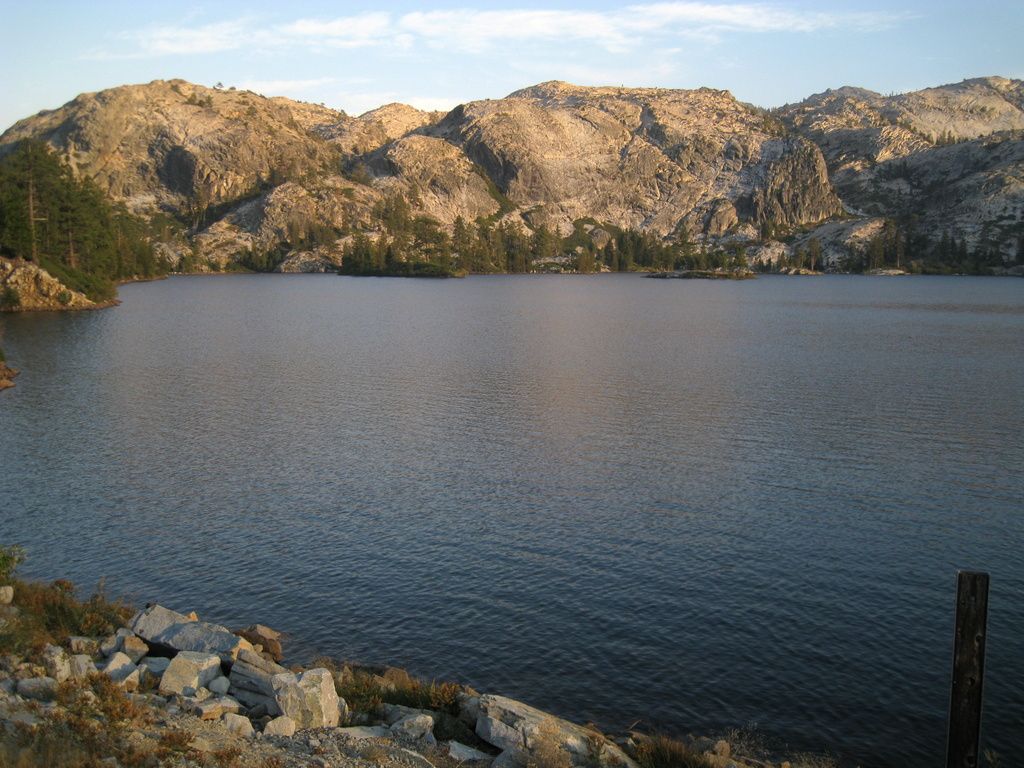 Little Jackson Creek Falls is still running.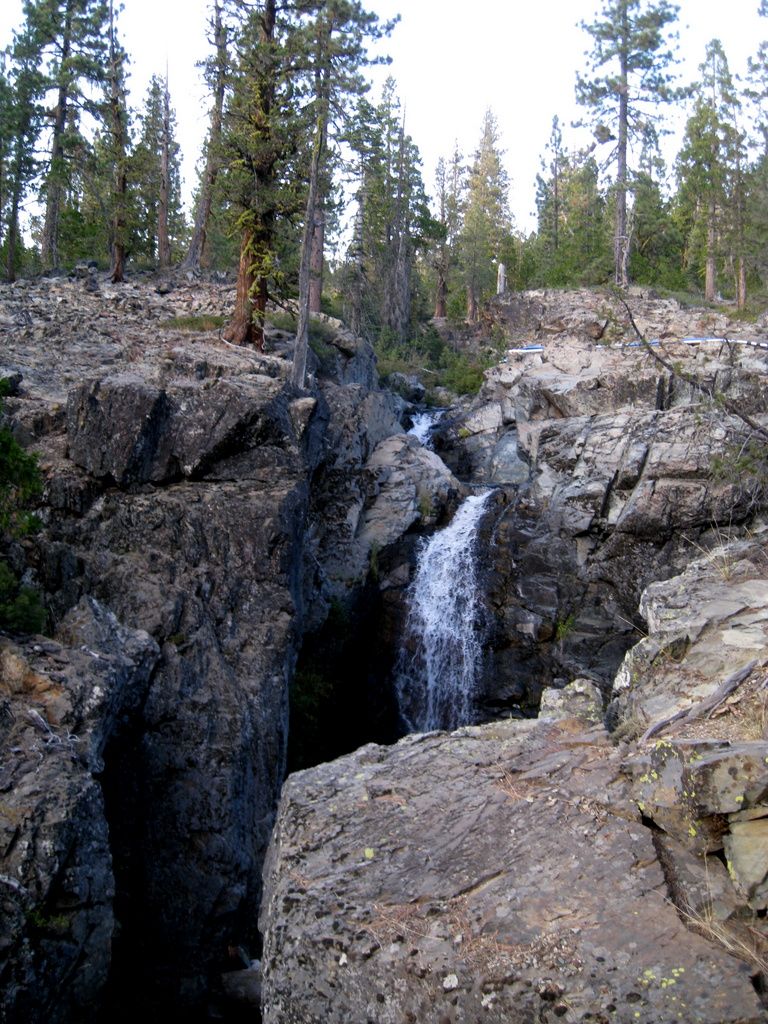 Sunset through the forest, just above Tollhouse Lake.